*Updated :: 2014.11.19*
.:Cosplay, Accessories, and Other Miscellany:.
REMINDER :: Please remember to read my
rules and policies
s I will hold you to them, even if you choose not to.
.:Other Accessories and Collectibles:.
Purple Kanji Wakufin x11 :: ¥1000 each
Green Cloud Wakufin x2:: ¥1000 each
Purple Swirl Wakufin x 3:: ¥1000 each
13in x 18in, 100% cotton, traditional handkerchief for bento
Green 2-compartment Bento Box :: $15 shipped
Blue 2-compartment Bento Box :: $15 shipped
Stainless steel insert, plastic outside
Both new in shrink wrap, from Korea
5in x 3.5in x 2in
13cm x 9cm x 5cm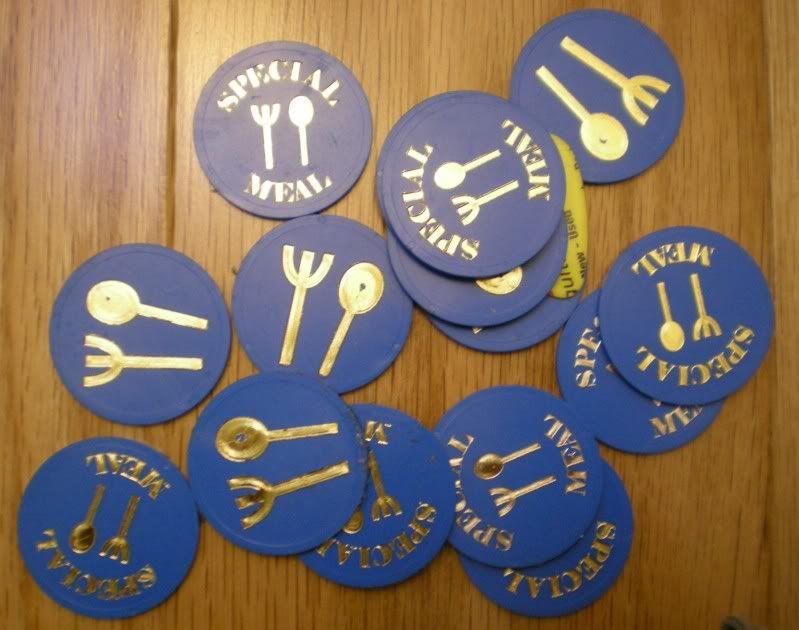 Blue Special Meal Chips :: 50 cents for lot
5" Betty Boop Notebook :: $2.50
Pins and Stuff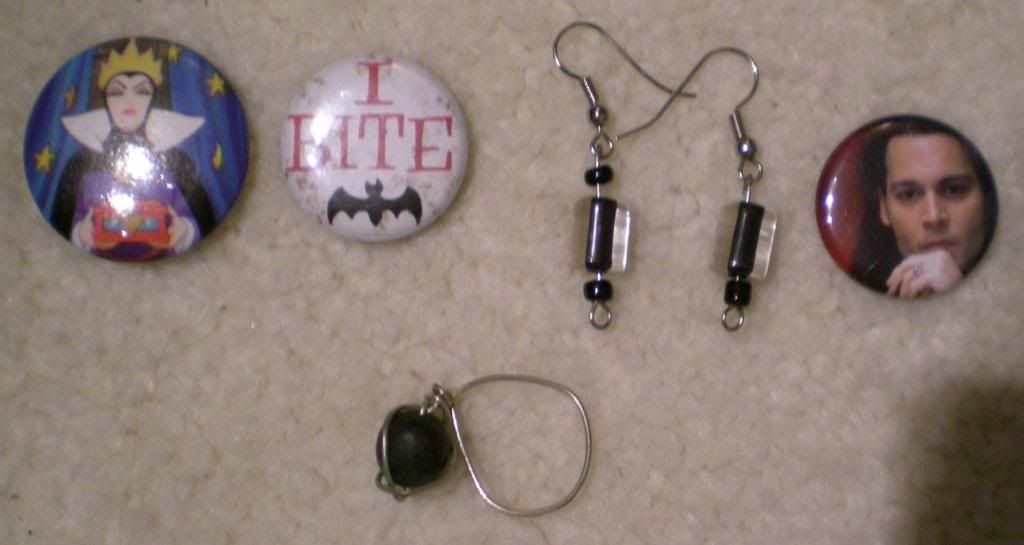 I Bite 1" Pin :: $1
Bead Earrings :: $2 [new, handmade]
Alkaline Trio and Fallout Boy Pins :: $0.75 each
1" each
SOLD: FOB blue logo, FOB green logo
Alkaline Trio and Fallout Boy Pins :: $0.75 each
SOLD: Alkaline Trio Runaway, Alkaline Trio Dead Heart, FOB bunny
Panda Pins :: $0.50 each
All new in package but some show age discolouration
SOLD: angel, devil
x
USAF Predator Drone Pin :: $2.50
Wingspan :: 2 inches
Body :: 1 inch
New in package. Multiple available.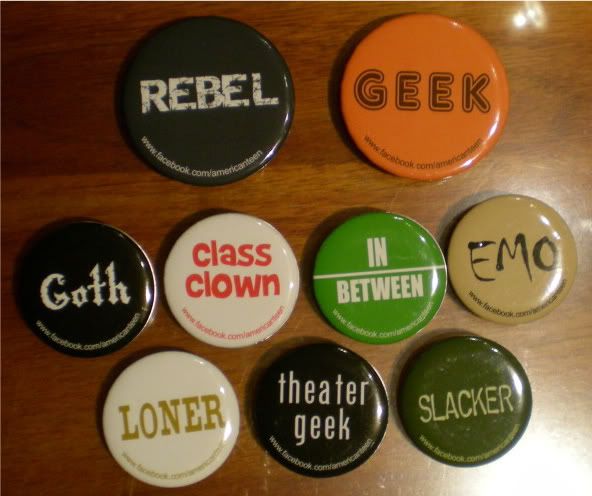 Small Label Pins :: $1.50 each
Size :: 2 inches | 4.5 cm
Big Label Pins :: $2 each
Size :: 2.5 inches | 6cm
Mint condition. There are multiples.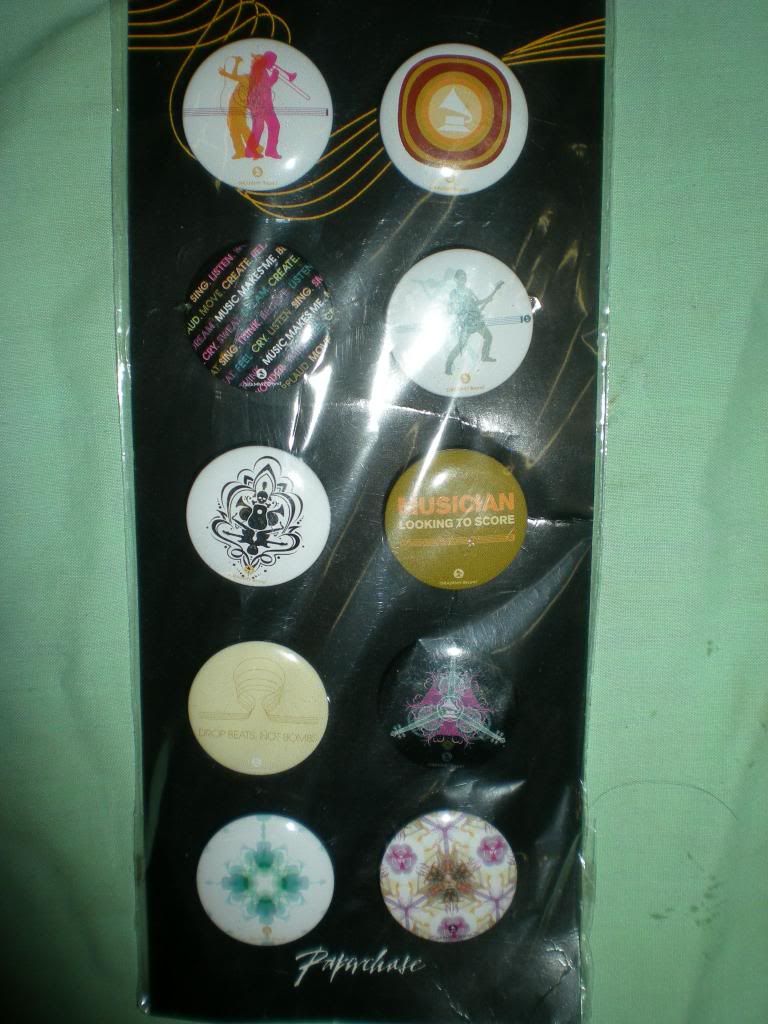 Music Pins :: 25 cents each
Magnet Pins
1 inch pins with magnet backing. Magnets can be removed and replaced with pin backs
All are new. Price is $2 for the first one and $1.50 for every one after.
SOLD: Who says I want to fit in?
SOLD: Voted most likely to piss and moan all the way to the grave
Anime Pins: $5 3" pin, $2 each 1" pin
Doff Your Hat
All hats are new unless otherwise noted.
x
x
Sierra Club John Muir Discoverer's Hat :: $15 shipped
New with a stain on inside brim, not visible when worn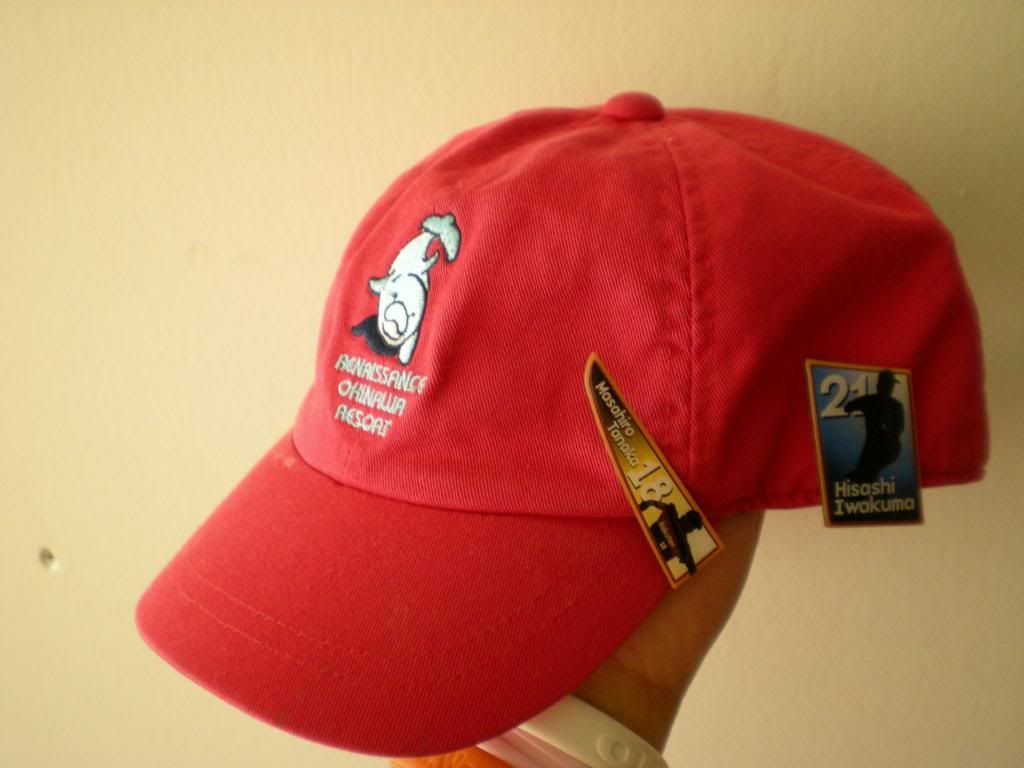 Renaissance Okinawa Resort Hat with Collectible Baseball Pins :: $5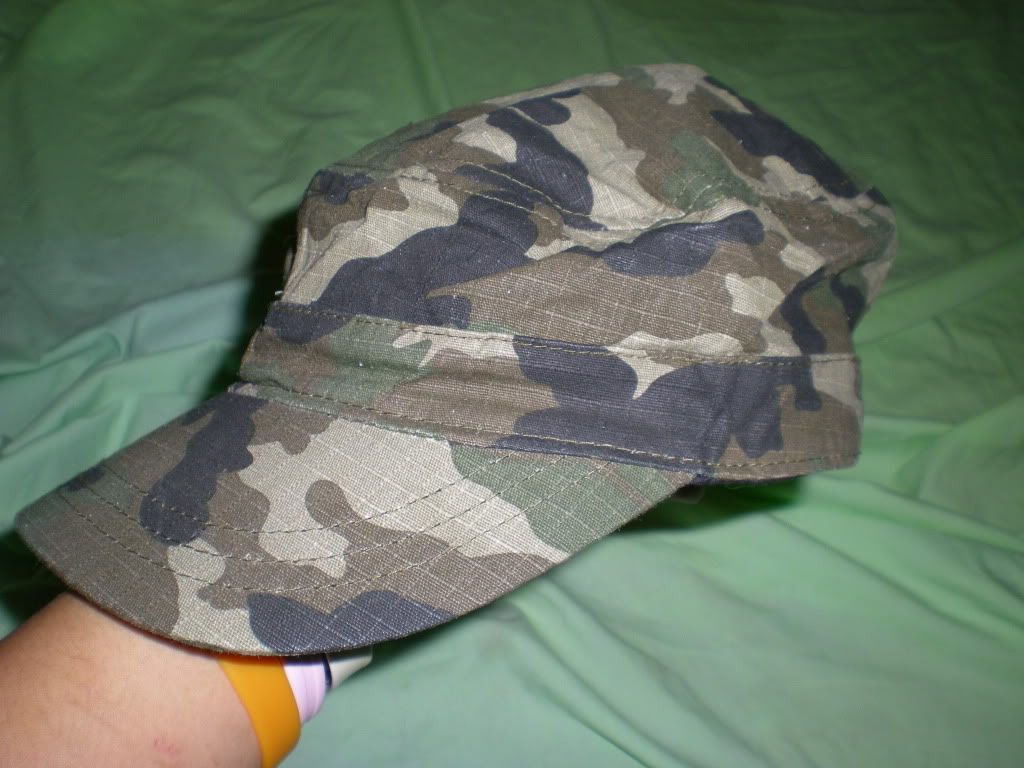 Camo Cadet Hat :: $5
x
Army Green Cadet Hat :: $5
Newsboy Cap :: $3
Has been worn and washed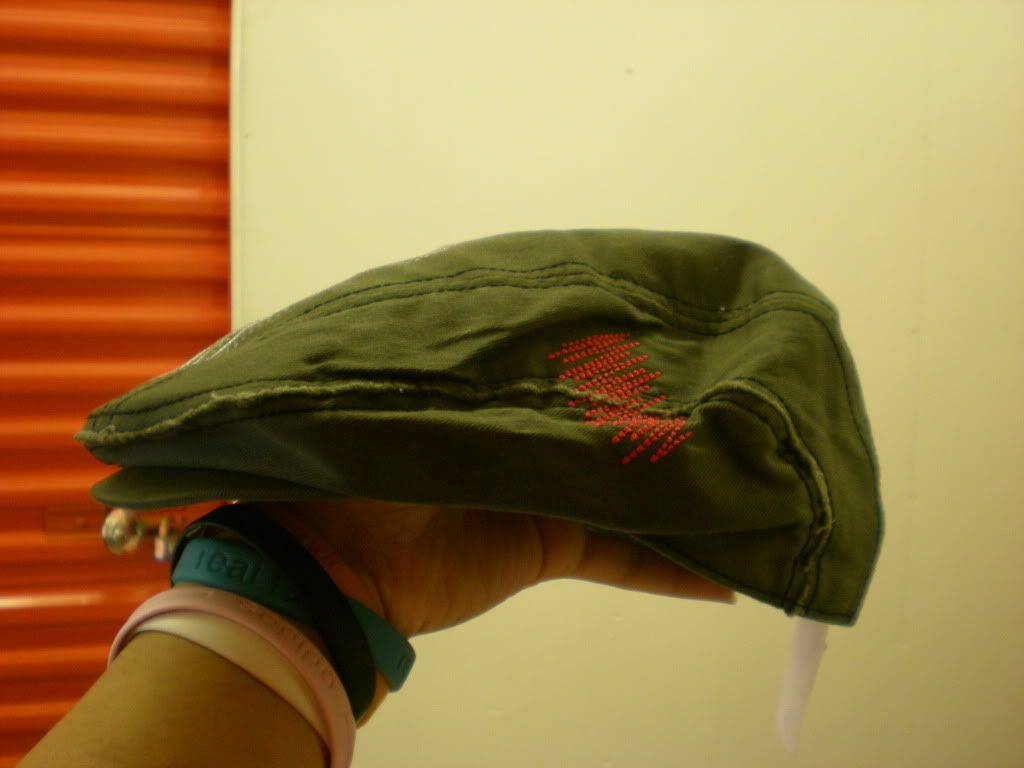 x
Irish Tam :: $20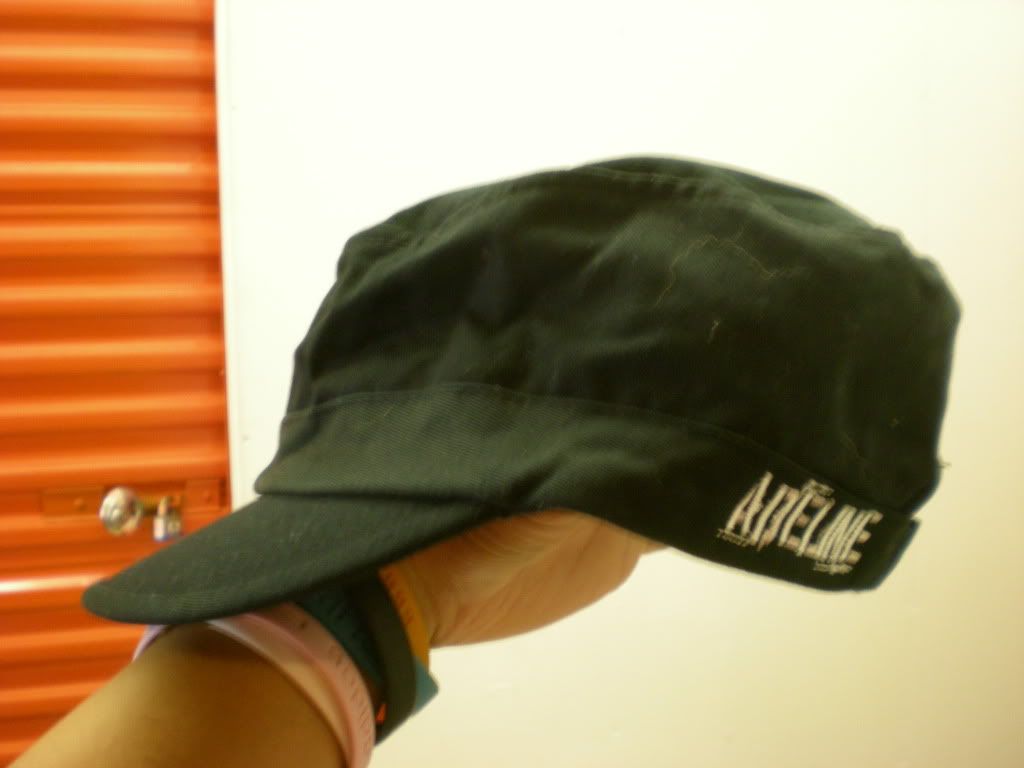 Adeline Cadet Cap :: $35
Cappy Cap :: $10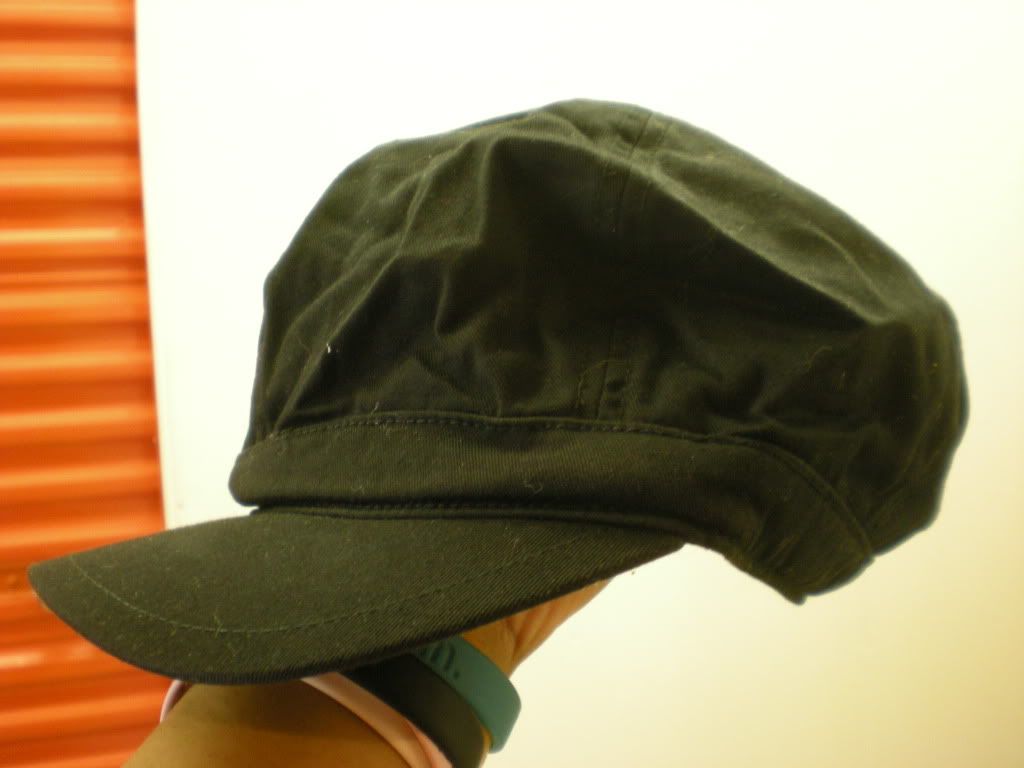 Chinese Laborer Cap :: $10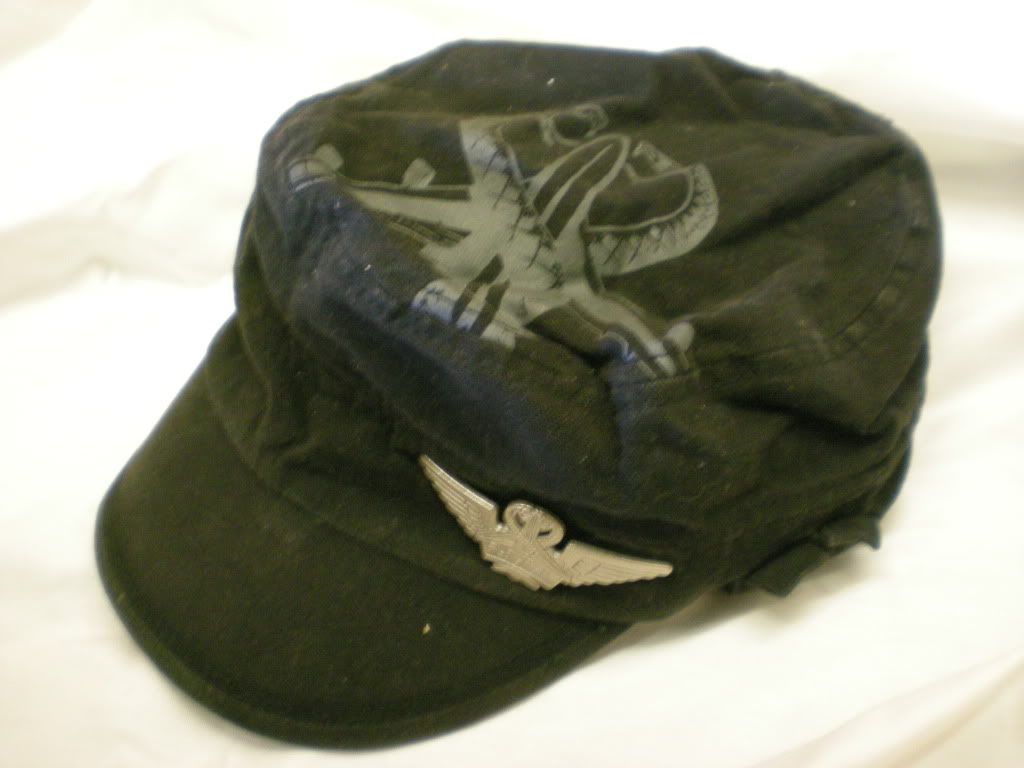 x
x
Snakes on the Plane Cadet Cap :: $10
Has been washed
x
Braided Captain's Cap :: $9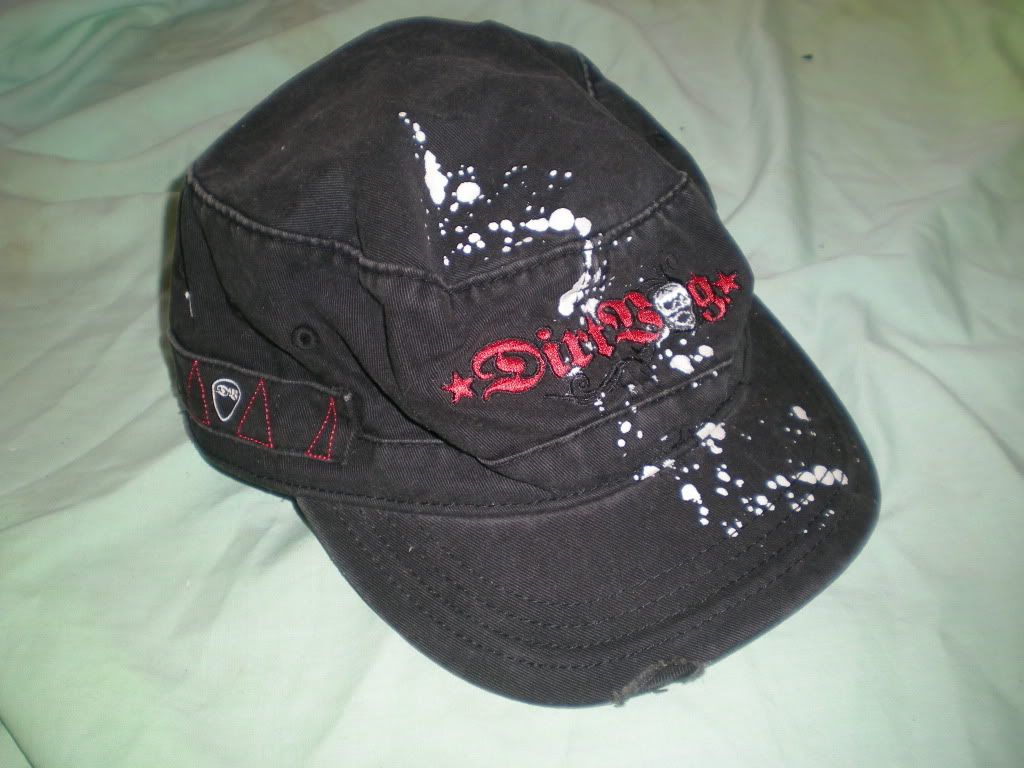 Dirtbag Cadet Cap :: $5
has been washed
Boyfriend Trucker Hat :: $15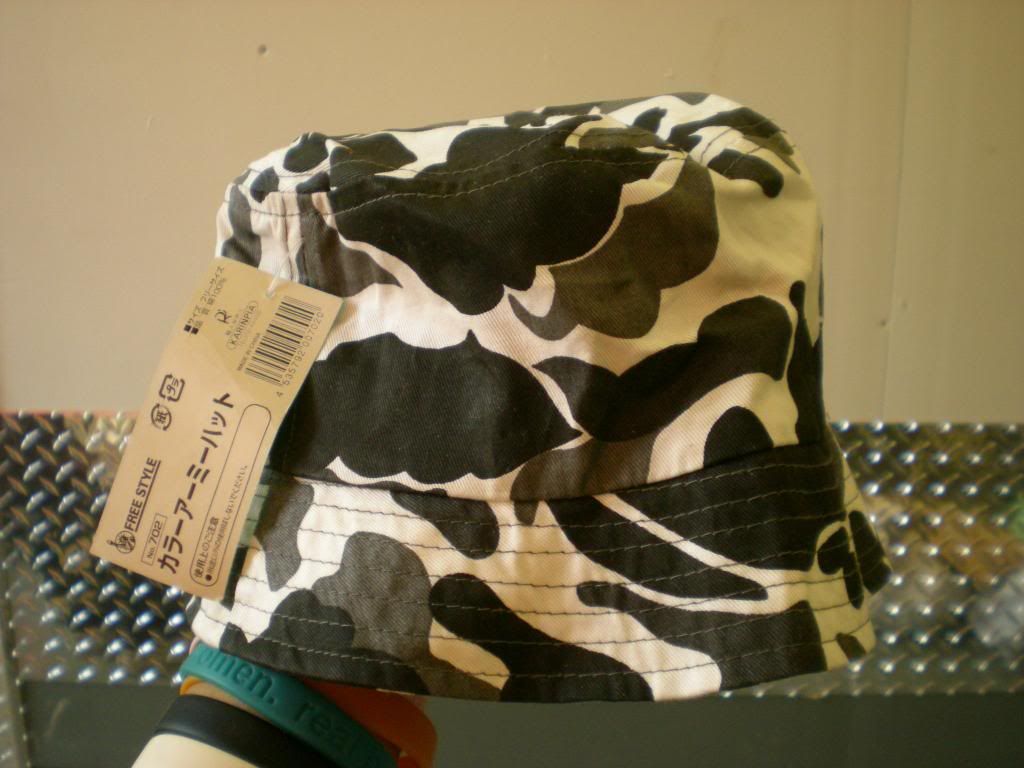 Japanese Camo Bucket Hat : $15
Size F
Japanese Beige Bucket Hat :: $15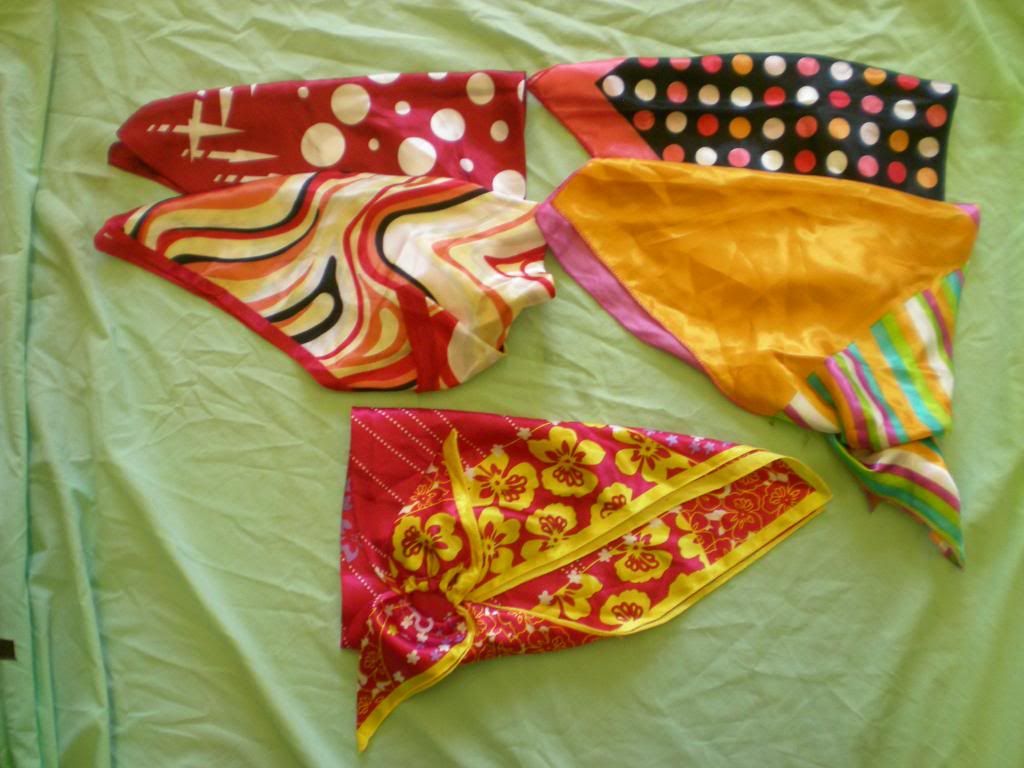 Silky Kerchief Pony Holders :: $10 each
Kei and Cosplay Accessories
RED DANGER Tape
YELLOW CAUTION Tape
50p a foot
x
Geisha Hair Chopsticks :: $3
Visual Kei/Gothic Bondage Wrist Cuff :: $30
New and never worn, from Japan
Korean Artifact Dust Gloves :: $7
Fits up to M-L, no larger than L
x
x
Butler Gloves: $5 each
Used, some have stains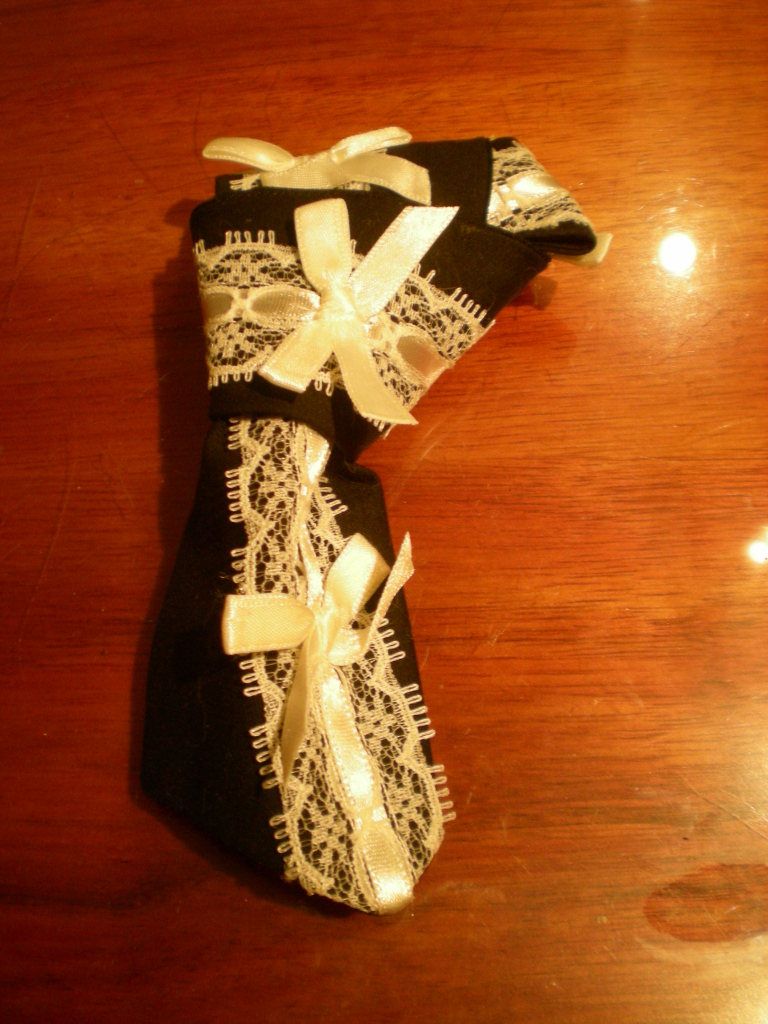 [
x
]
Angel Pretty Lace Neck Tie: $15
Halloween Rings :: $6 or $0.50 each

Spike Studded Leather Collar :: $15 shipped
Heavy, real leather about 20" long
Hot Topic Bullet Belt: $40
Size 42, new, veggie leather
Heavy Leather Studs Belt: $25
40" long, gently used, real leather
Sepultura Patch :: $3 shipped
Was pinned at corners, shows little wear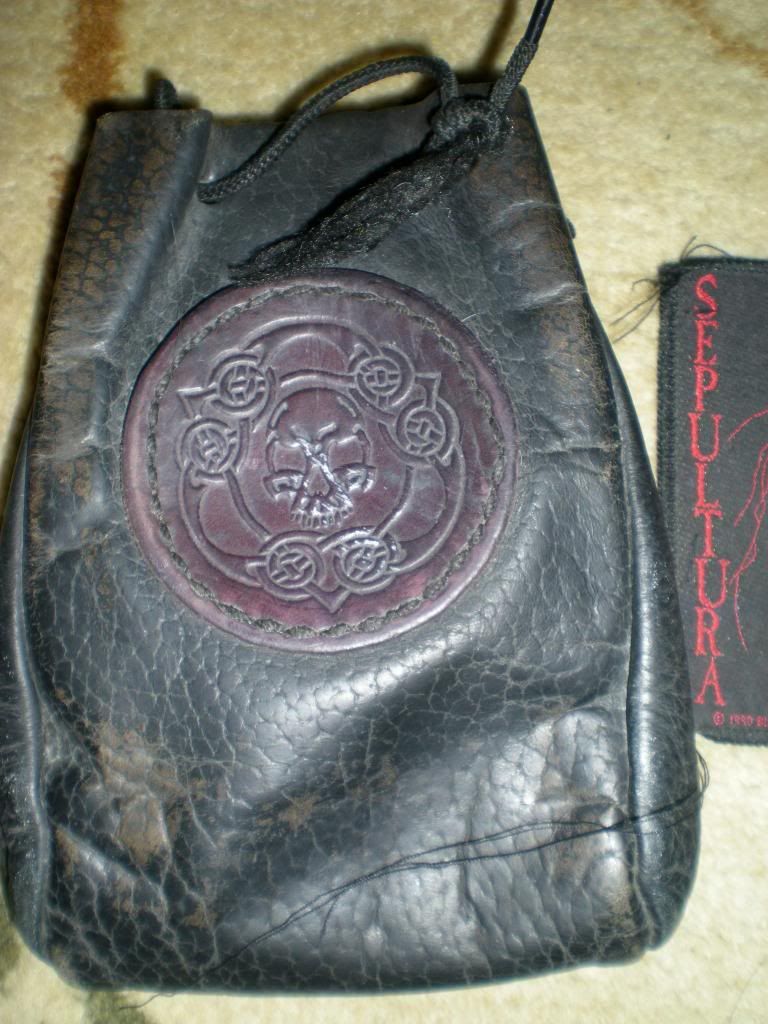 Leather Celtic Seal Pouch :: $15 shipped
Well worn look and can hold a lot of little things
Great for a LARP cosplay
Tongue/Lip/Ear/Belly Button Bars 14g(?)
Green Crystal Embed :: $1
Dope Silver and Black Ball :: $1
Red and Clear Ball :: $1
[
white domino
] [
silver domino
] [
hard domino side
] [
black domino 2
] [
white domino 2
]
Plaster Hard-form Dominos :: $12
Soft-form Fabric Dominos :: $10
All are new and fully customizable/alterable.
Basic decoration is on the form, but easily stripped.
Hard-form dominos have sateen ribbons
Soft-form dominos have elastic but can be changed to ribbon
Same as RAINBOW's PV
Naruto Shippuden Hitaiate: $18
Itachi/Sasuke Hitaiate: $14
Sakura/Lee Hitaiate: $14
$25 shipped each
Plastic Rosary: $5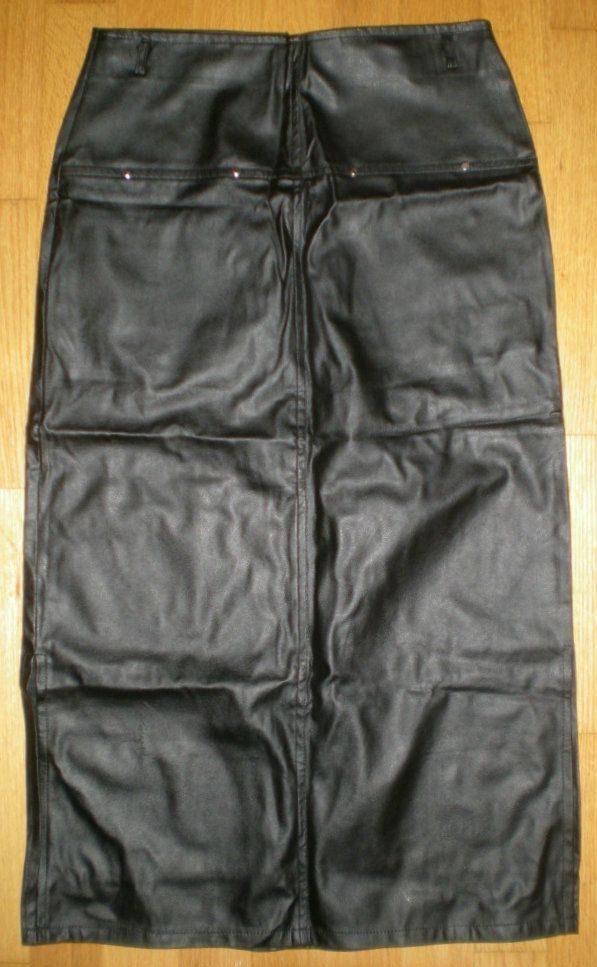 Pleather Skirt: $25
Size 7
Morbid Spider Wristbands: $15
x
Black Bridal Veil: $15
Attached to a rose studded headband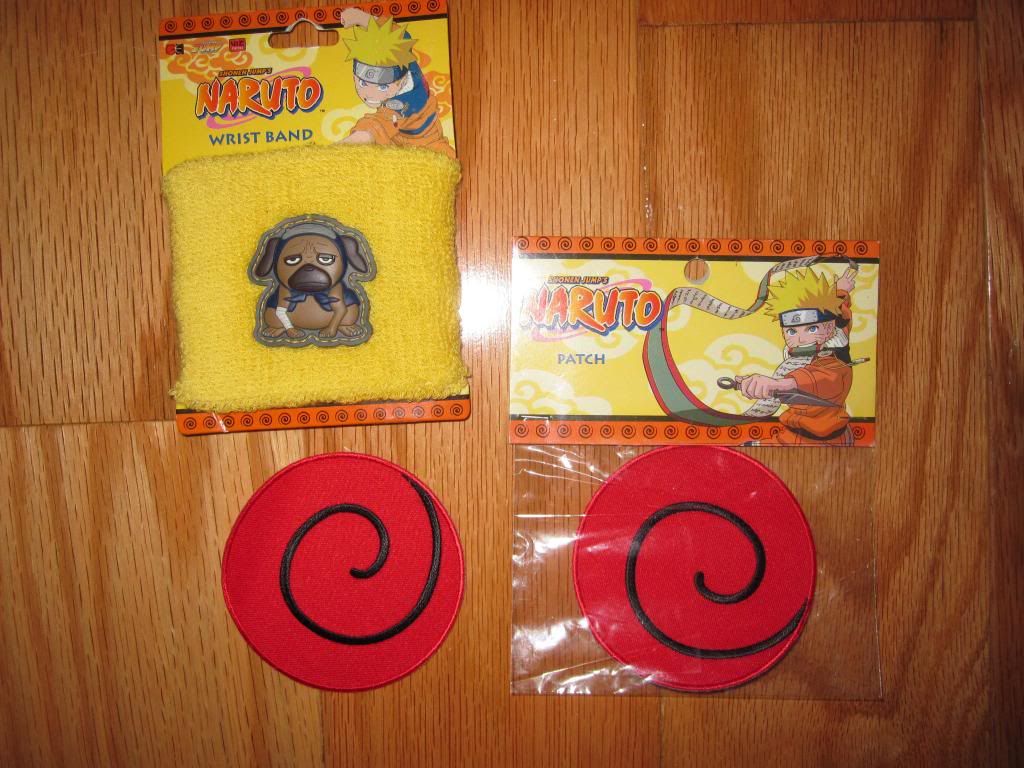 Wristcuff: $15
Patch: $15 eac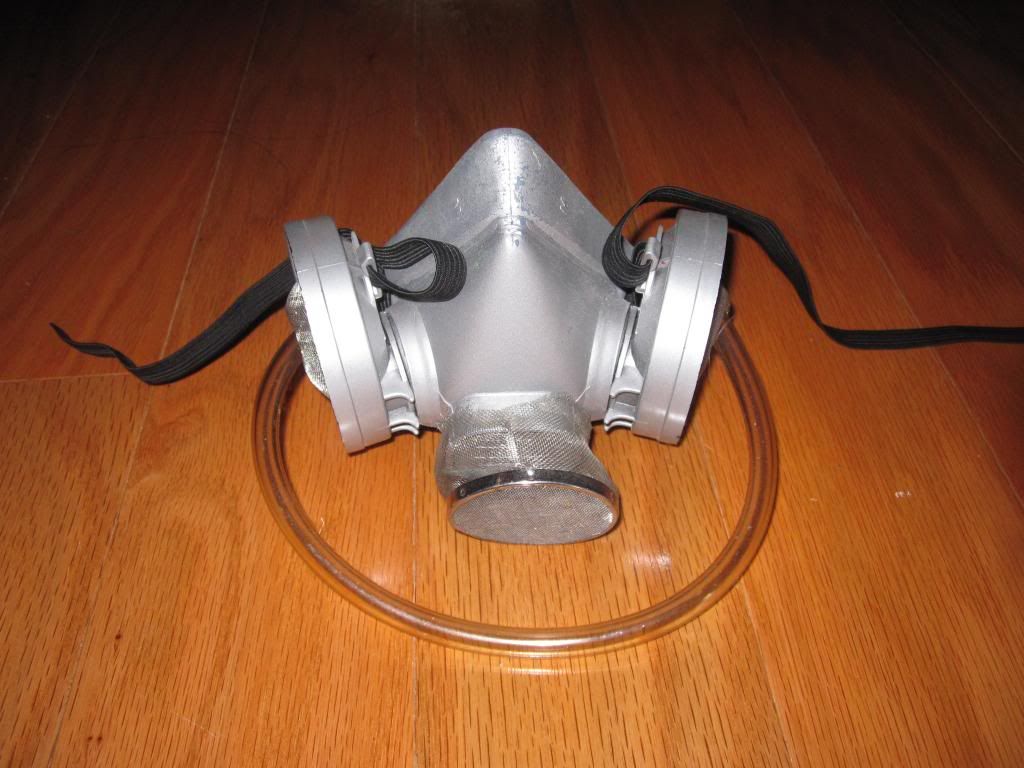 x
x
x
x
x
x
x
Skull Riding Crop: $35
New, has been stored and shows some signs of storage
x
Fanplusfriend Rectangle Headdress: $13 shipped each
Both new, pink is a little more peach colored
x
x
x
x
x
x
x
Lolita Headbands: $5 each
$12
$15
x
x
Fanplusfriend Gloves: $13 each
New
x
x
Fanplusfriend Gloves: $13
New
x
x
Fanplusfriend Gloves: $15
New
Wa-Loli Set: $60
Worn once, seamstress made
Waist 24-25", skirt has zipper and velcro closure
Top is free sized
Live Fast and Dye Your Hair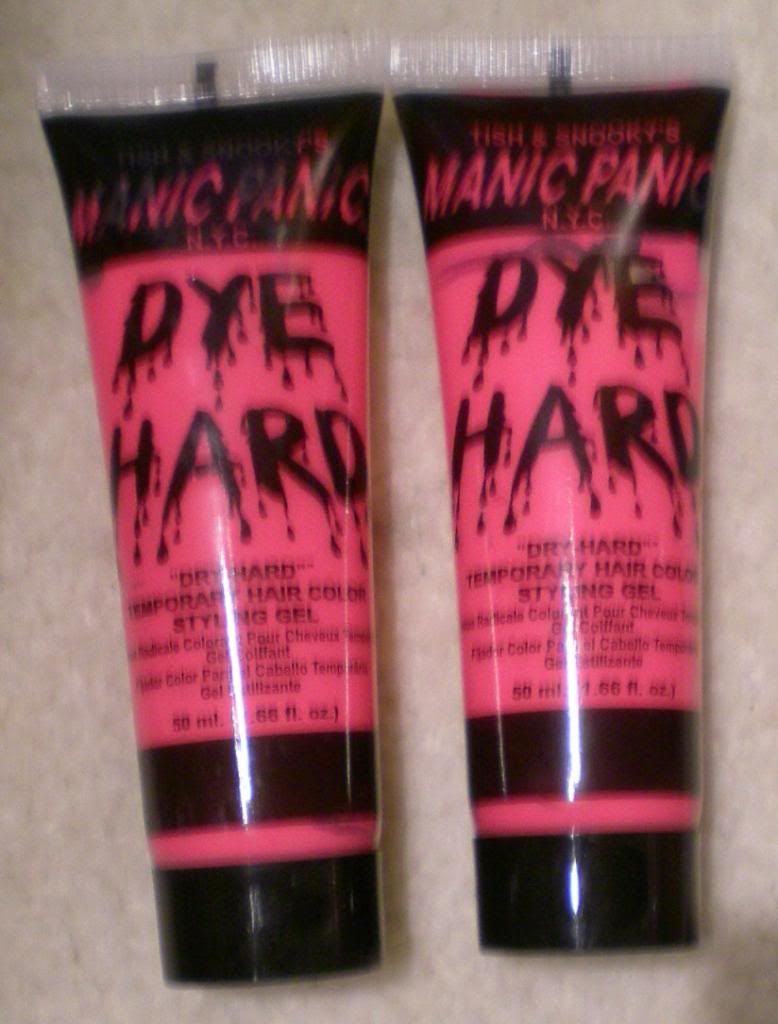 Manic Panic UV Reactive Electro-Pink Temporary Dye: $2 each or $6 for both
Both new

Color Fiend Bitchin' Blue (1/2) :: $4
Color Fiend Pink Pop (New) :: $10
Deep Plum Semi-Permanent Gel Dye (used 1x): $6
Fluorescent Pink Hair Spray Color :: $1
Never tried
Passionate Pink Temporary Color :: $9
Glamorous Gold Temporary Color :: $9
Both are new, both for $20 + extras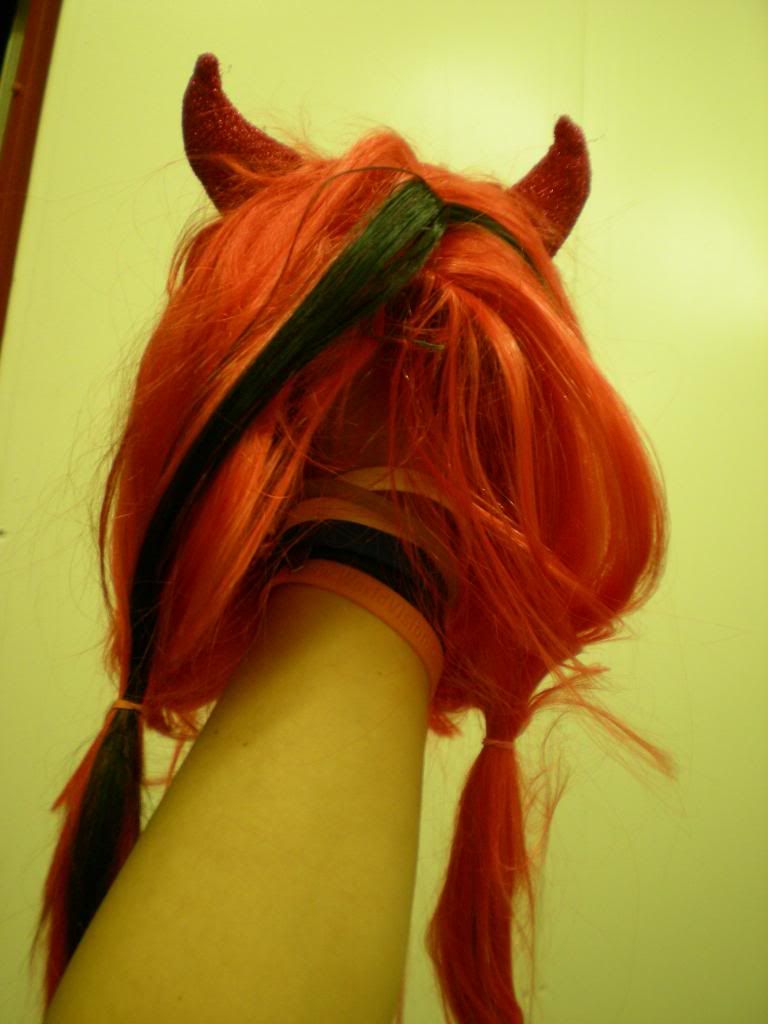 Pig-tailed Red and Black Devil Horn Wig :: $4
Needs combing, is new
UV reactive candy pink dread falls: $50
Heat sealed, 1 ponyfall set, no ribbon or elastic
B/P candy dread falls: $60
1 pony fall set, heat sealed, no elastic/ribbon
Pink is UV reactive hot pink
x
Dark Brown Highlighted Weave: $40
Real feeling hair, total length of weave is about 30"
Hair length is about 8"+
New condition
x
x
Gold Kamen Rider/Kikaida 35mm Camera: $250 OBO
Super rare mint condition in original mint box with accessory view finder tabs.
.
Electronica
Cameras accumulated must go. All sold "as is". Feel free to make offers. Prices include shipping.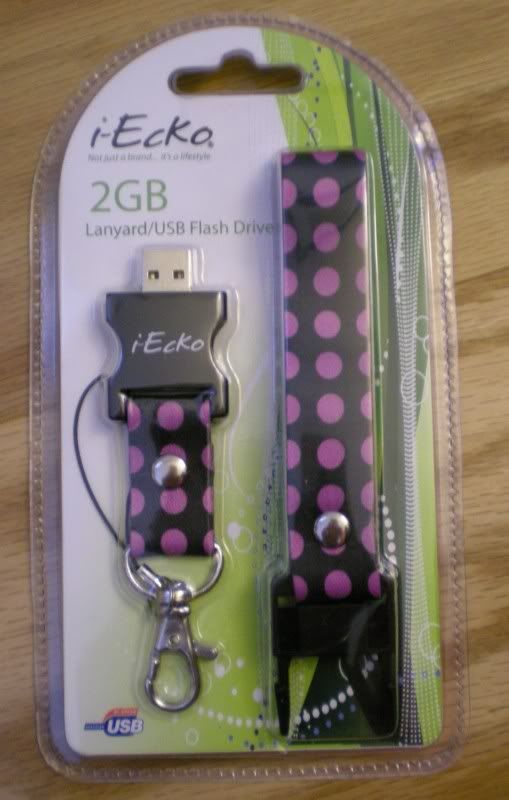 i-Ecko 2GB Jump Drive w/ Lanyard :: $7
PVC Blue Gummy Ear Buds :: $5
Both new and never opened
Stereo Earbuds, Brain Acid Design :: $12

.
Retro Martini Clock :: $5



.:Everything Else:.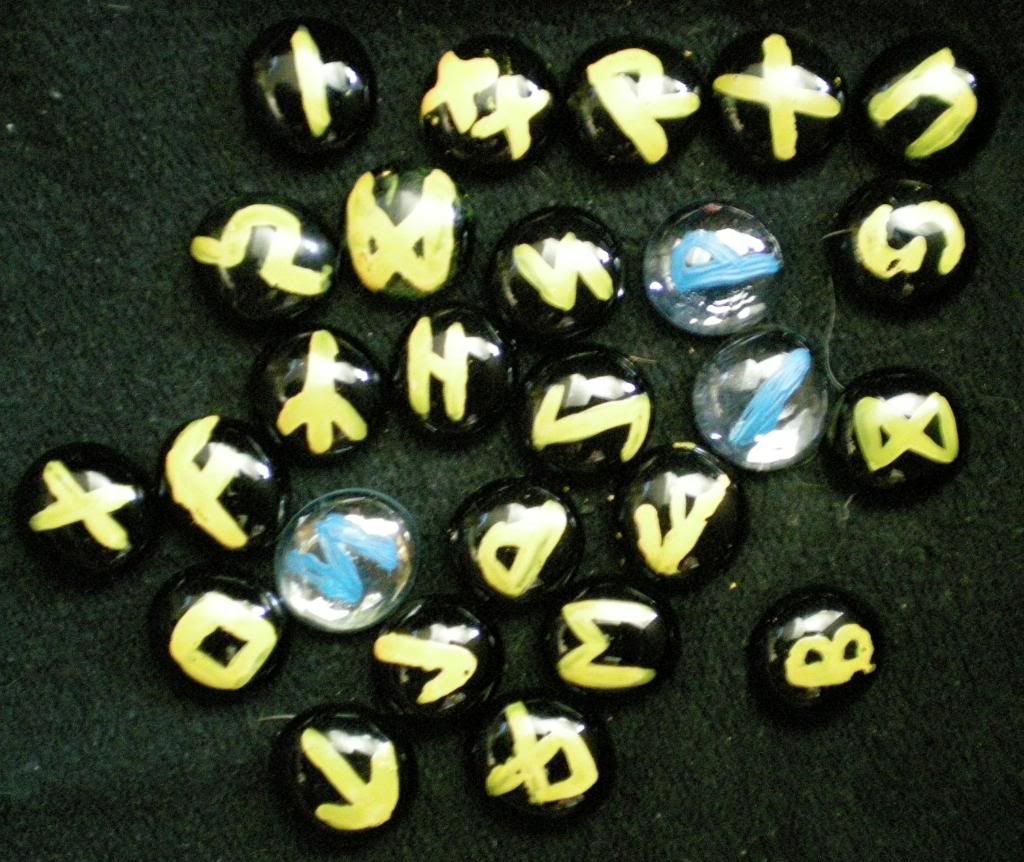 Nordic Rune Stones :: $4
3-25 Aviation Squad: Hammerheads, Hawaii Station Bar Glass x5 :: $5
$1 each, $1.50 for two shipped
ose Temporary Tattoo #1
Rose Temporary Tattoo #2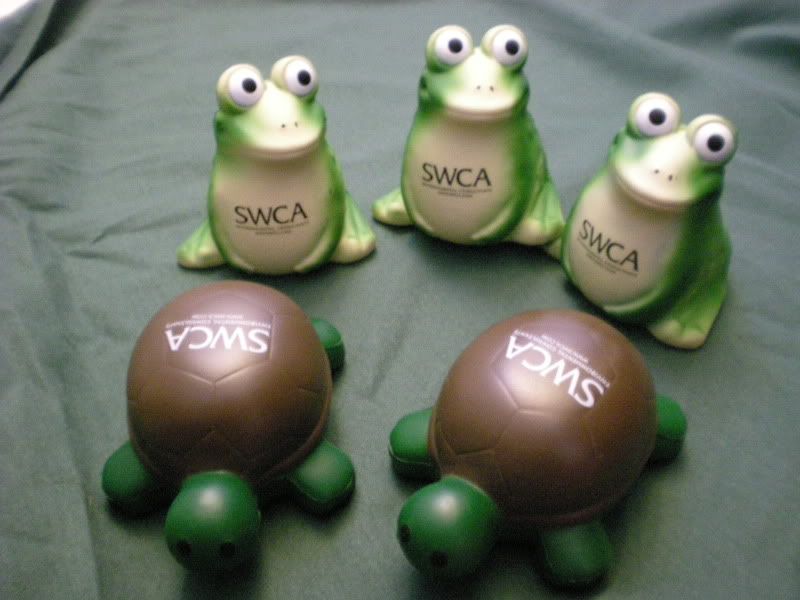 Squeezable Stress Frog :: $1 [x3]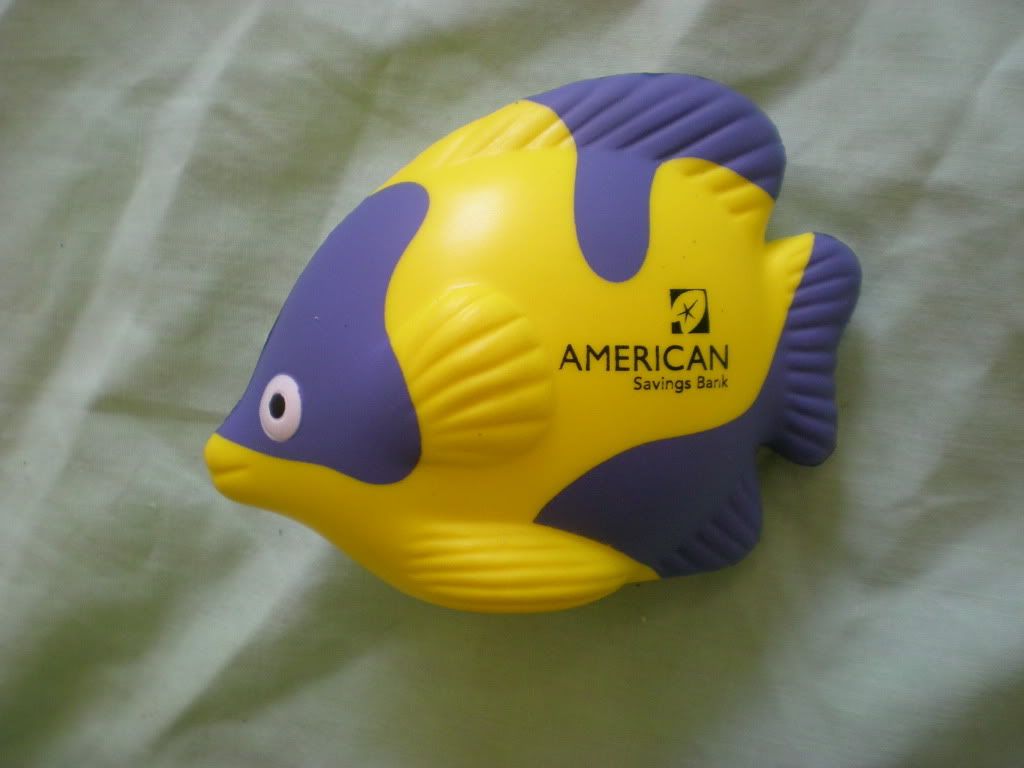 Fish Squeeze :: $1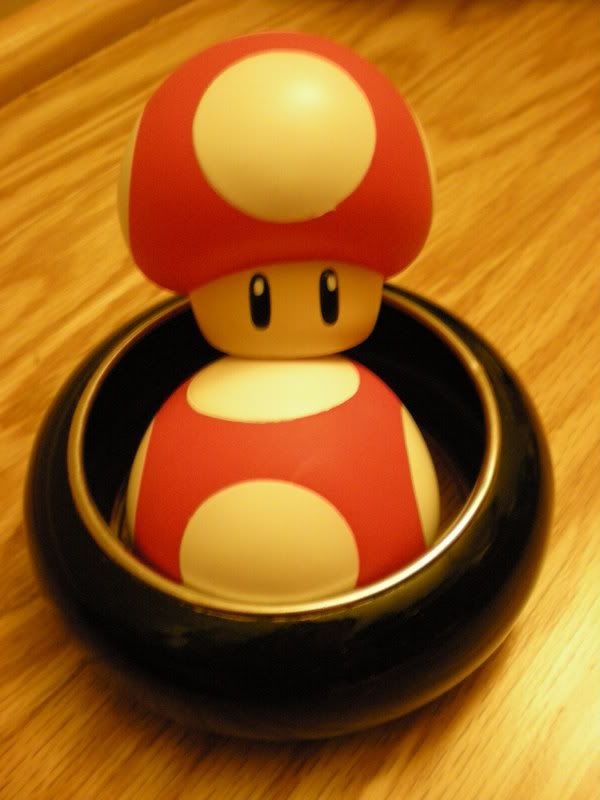 2" Mario Red Mushroom :: $5
Plain false nails, 120 count, new unopened box
$1.50
--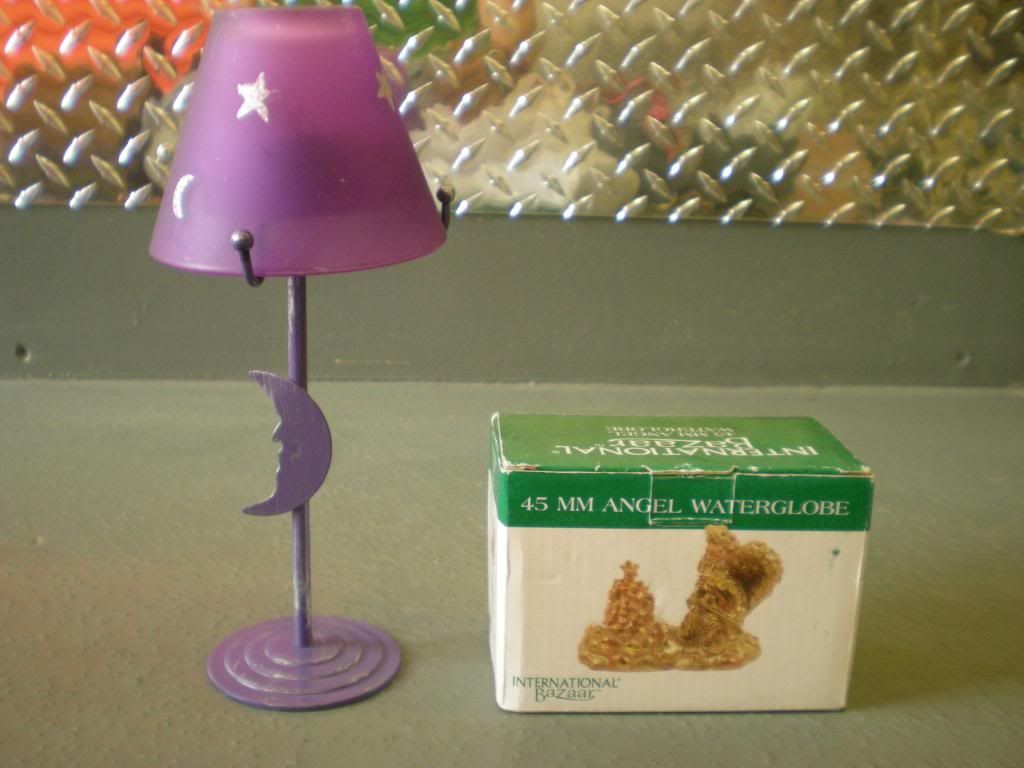 Small Gilt angel with tree in crystal ball, 2 inches tall :: $2
New in box, great for a Victorian EGL dresser or armoire. I have 2, one not in box.
10 inch high candle stand with glass shade :: $4
gently used, some paint missing on some parts for a nice vintage look
Projector Lamps
Showbiz Quartzline Halogen Lamp :: $5
Eiko Halogen Lamp :: $1
Hyebec Halogen Lamp :: $1
Gundam Wing Endless Waltz Wing Zero Wallscroll :: $10
SUPER GRADE cloth, new
80cm x 108cm
Number :: Z173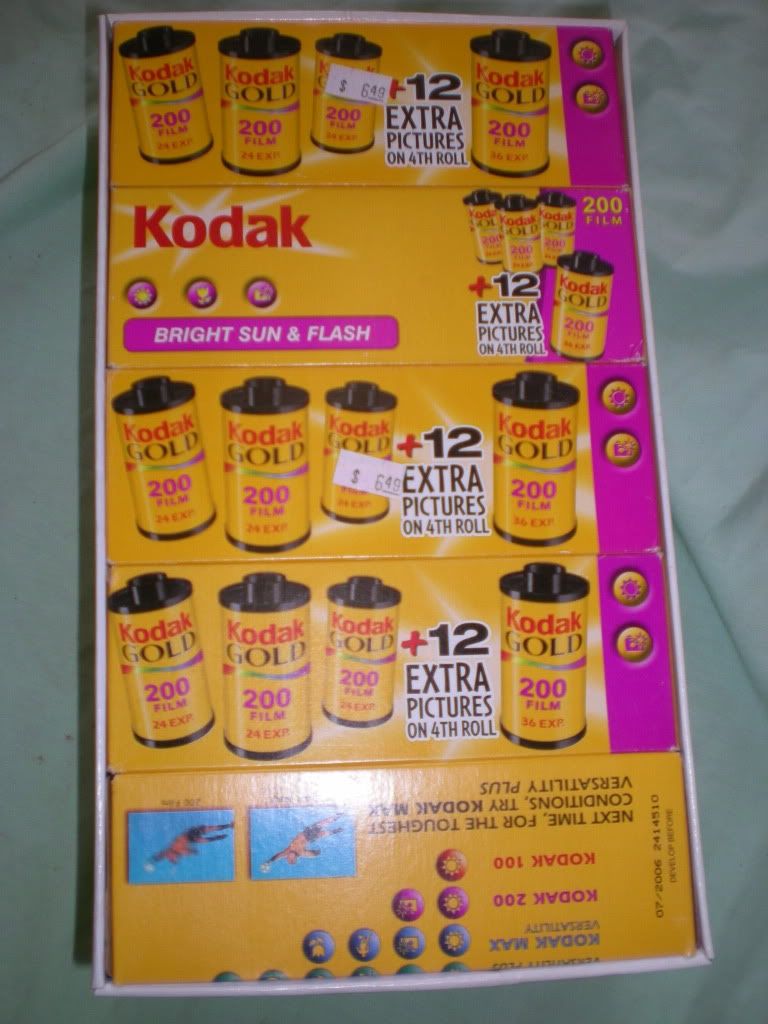 200ISO Color Film x8 :: $1 each or $25 shipped for all
These are expired but should still be good and haven't been exposed to heat or light.
Slippers Luggage Tag :: $1.50 each [4x]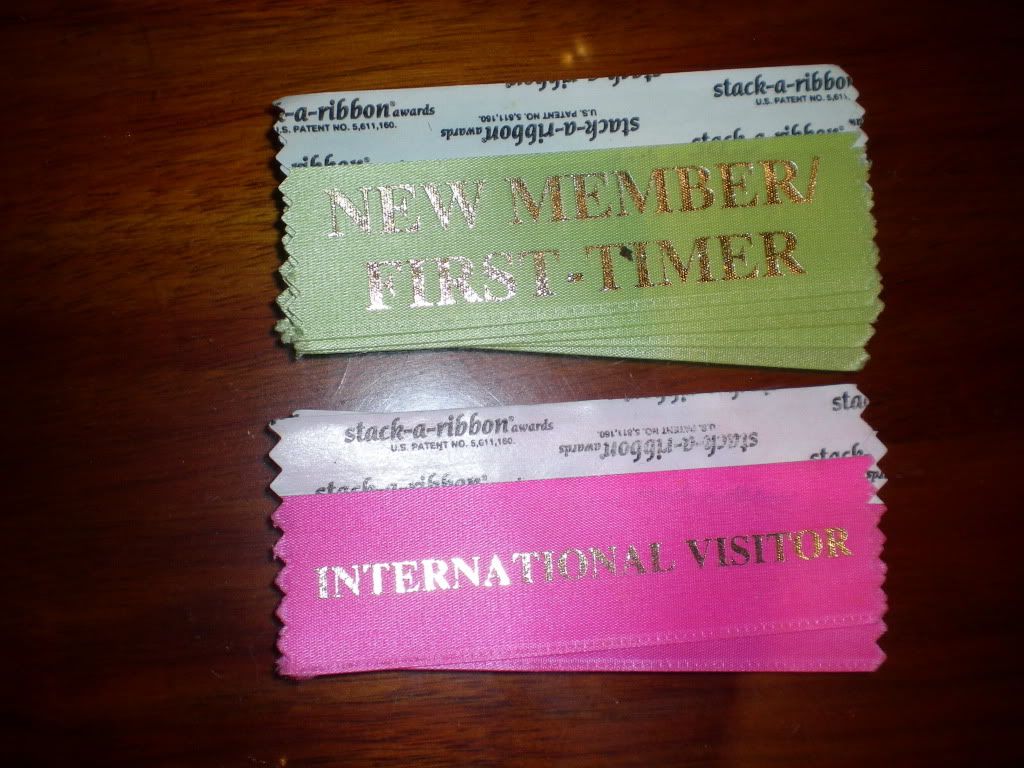 First Timer Badge Tag :: $1 [5x]
International Visitor Badge Tag :: $1 [2x]
x
$20 shipped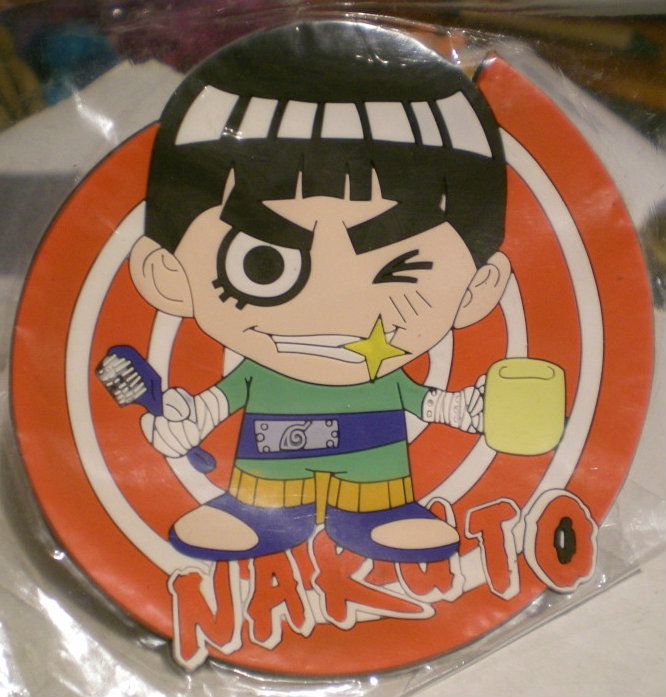 Rock Lee Coaster :: $8 shipped US/Canada, $10 international
Haruno Sakura Coaster :: $8 shipped US/Canada, $10 international
Umino Iruka Mousepad: $15
Haruno Sakura Mousepad: $15
Hello Kitty Crocs Plug :: $8 each shipped US/Canada, $10 each shipped international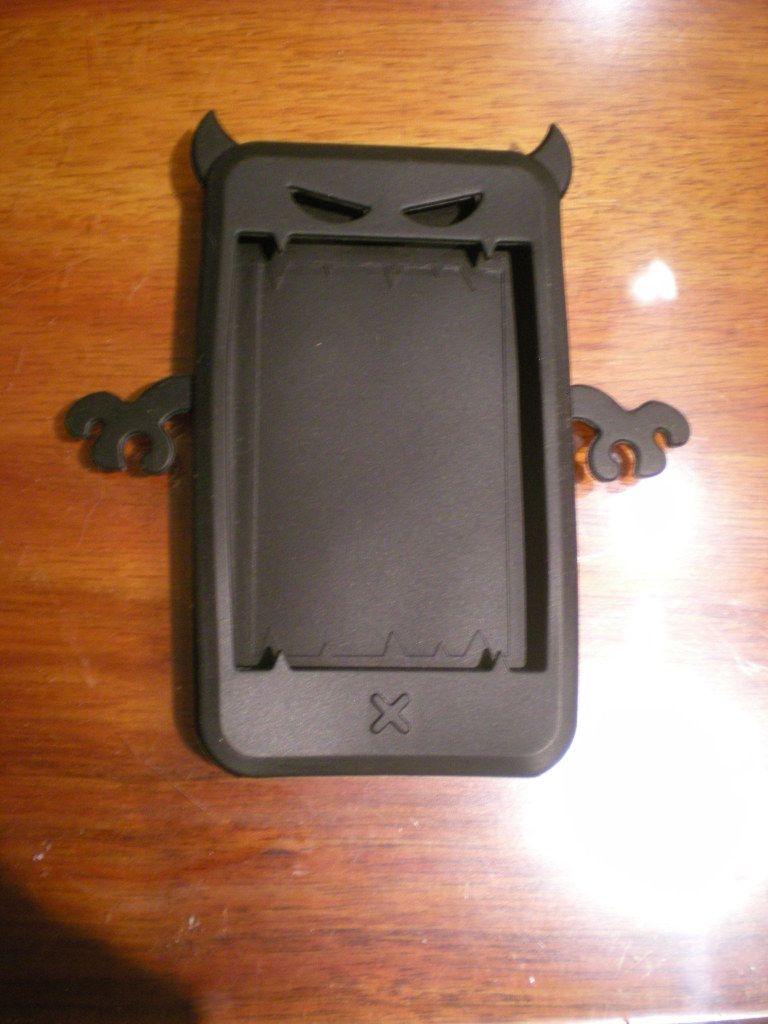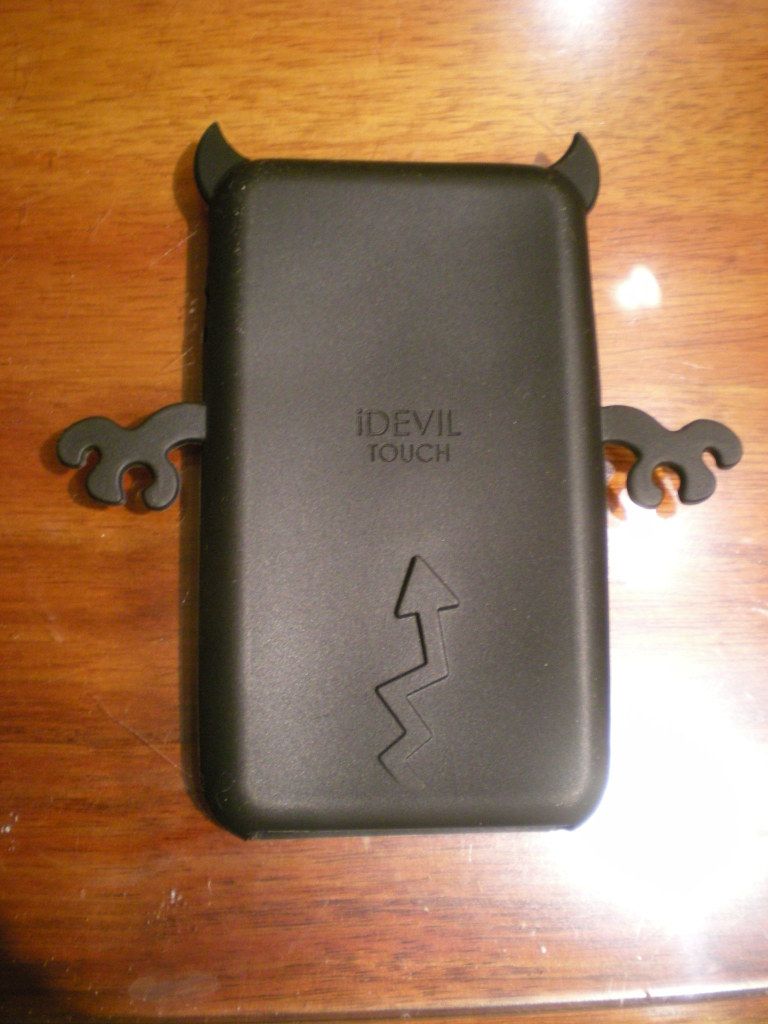 iDevil iTouch skin: $12
New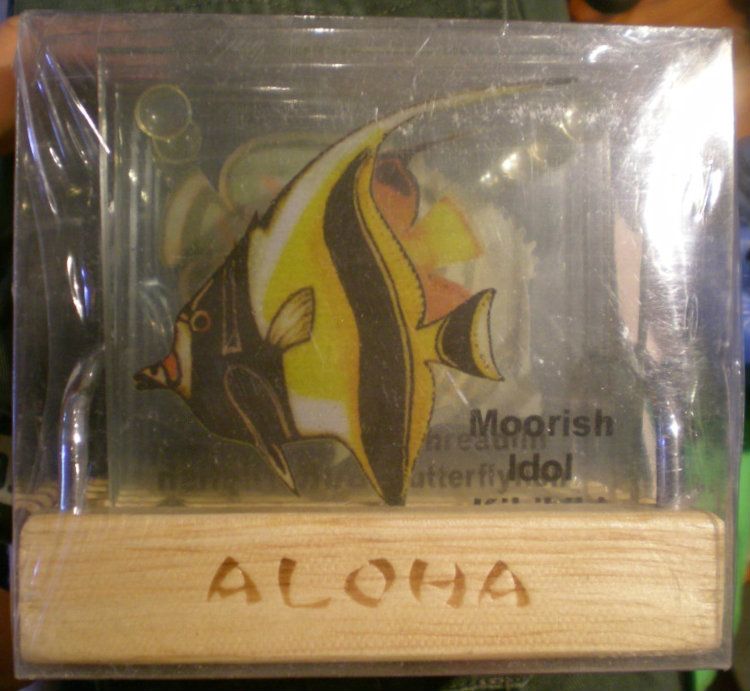 Glass Fish Coasters: $15
Set of 4, new